2022
Brand Identity
Motion Media
Adobe After Effects
Adobe Photoshop
Adobe Illustrator
Figma
Agency:
R/GA
Google Future Workplace
R/GA
collaborated with the Real Estate & Workplace Services (REWS) team at Google to create a brand and design system for internal use. The goal of this system was to inspire and inform Google employees about returning to the office and to provide guidance on how to communicate, present, and create excitement about the return. The project includes a playbook and design toolkit to be used for internal implementation over the next year.
The Opportunity
Since the pandemic, work as we know it has changed. As Google asked workers to come back to the office, they knew they needed to not only adapt their tools to adjust for hybrid work, but develop a new philosophy that makes a new way of working possible.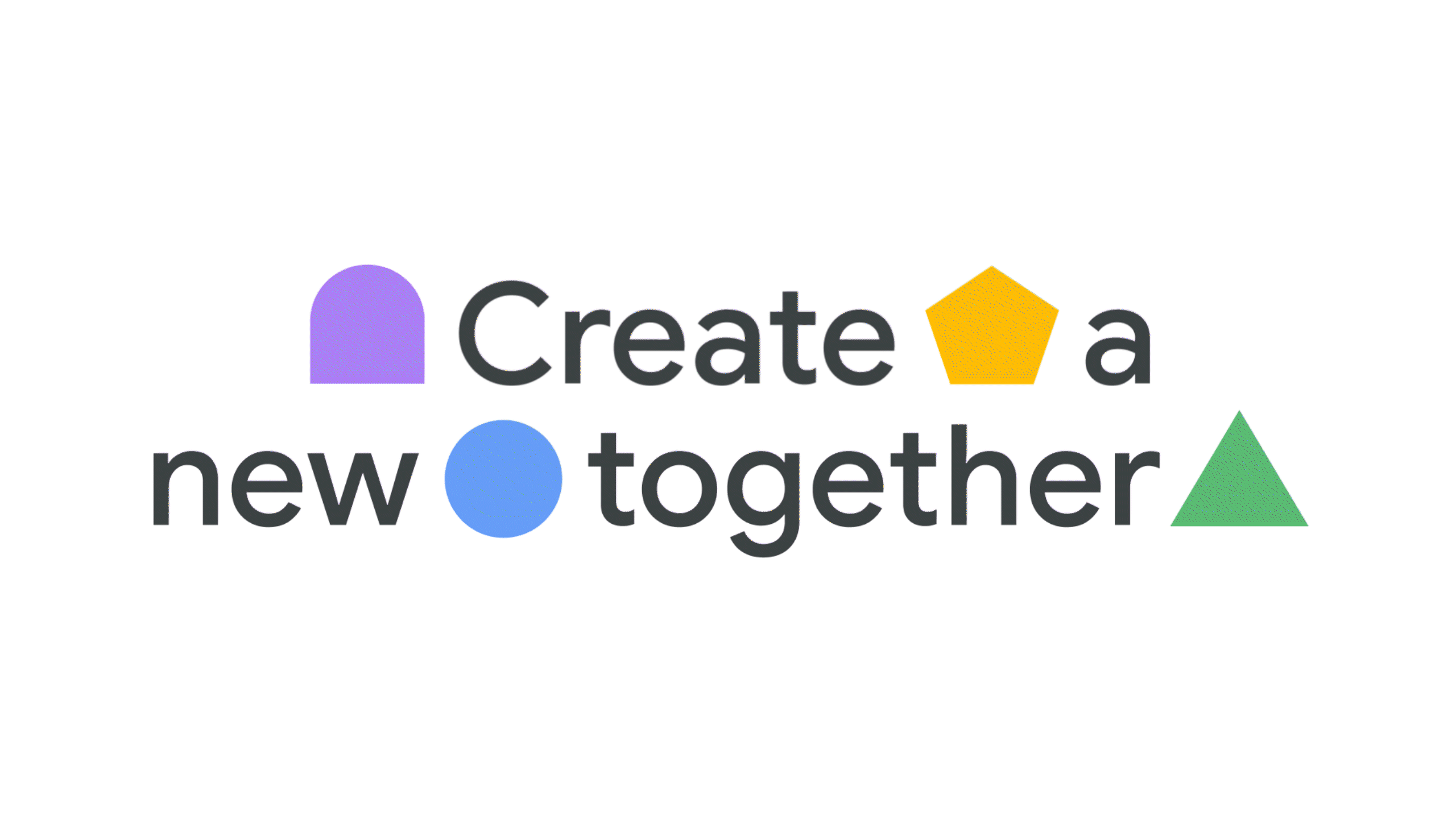 The Challenge
Googlers are notoriously hard to please and need to know what's in it for them in order to opt in. We needed to show them what they'll gain by helping shape the future of work at Google and remind Googlers the greatness that happens when they're together. Our job was to help develop a narrative and a visual system with the goal of not only informing, but getting and keeping Googlers excited about being back in the office.

Our Solution
Our XD team identified key behaviors REWS supports in its workplace environment, and we developed a brand system based on these behaviors, applying it to color, shape and language across Google workplace touchpoints.

Using tools readily available to all Googlers (such as shapes in Google Slides), we created a visual system to inform and excite about being back in the office.
We wrapped this up in a playbook and design toolkit complete with bespoke illustrations, animations, and an extensible design system.

Credits: Group Account Director: Greer Oliver | Program Manager: Nico Barrientos | Producer: Maria Milagros Troncone | Strategy Director: Jesse Sarfan | Senior Strategist: Sunny Lee | Junior Strategist: Julie St. Felix | Creative Director: Paul Torres | Associate Creative Director, XD: Duncan Hoge | Senior Experience Designer: Kristina Ortega | Associate Creative Director, Copy: Scott Steele | Copywriter: Raven Faux | Copywriter: Maya Shaddock | Associate Creative Director, Design: Jarrod Stanley | Designer: Roberta Nicastro | Illustrator (Senior Designer): Luciano Diaz