2020
Brand Identity
Web Design
Logo Design
Adobe Indesign
Adobe Photoshop
Adobe Illustrator

Burt's Bees Rebrand
This is a concept for a new comprehensive identity system for Burt's Bees, an American company that sells "earth-friendly, natural personal care" products for health, beauty, and personal hygiene.
I wanted to take advantage of the small product count that the company currently has (in comparison to its competitors) and modernize it to speak to a wider audience while maintaining the socially, economically, and environmentally conscious motifs of the company.
One of the main focuses of this identity was the Better Together campaign concept that would serve as an opportunity to strategically expand Burt's Bees international presence. Companies benefit from multicultural strategies and demonstrating global brand leadership, creating global synergies. This development of a global brand strategy would coordinate and leverage country strategies, increased awareness, positive return on investment, and an extended customer base.

Brazil is positioned as one of the largest personal care markets in the world: culturally, beauty and hygiene are highly important and have a positive correlation to recently adopted health and wellness trends as the middle class expands. Natura Cosmetics is Brazil's largest personal care brand and are especially concerned with its social message to manufacture environmentally friendly products. With that in mind, the Better Together campaign proposes a collaborated product line between both companies, in an attempt to introduce Burt's Bees to the new market. The Better Together line of products uses native Brazilian ingredients including: maracujá (passion fruit), cassava, açai, and caju and pairs them with the traditional ingredients seen in Burt's Bees' line of lip balm, moisturizer, and body oil.
Another large focal point for this project was developing a social presence for Burt's Bees, acting as its digital moldboard, showroom, and outreach strategy. A curated social media presence increases brand and business exposure. This redesign was done with the intent of better representing Burt's Bees' diverse target audience, driving targeted traffic, promoting brand loyalty, and providing insight on competitor's successes. It also was curated to ease the transition of the rebrand through a stylized feed and assist in gaining attraction to the Better Together campaign.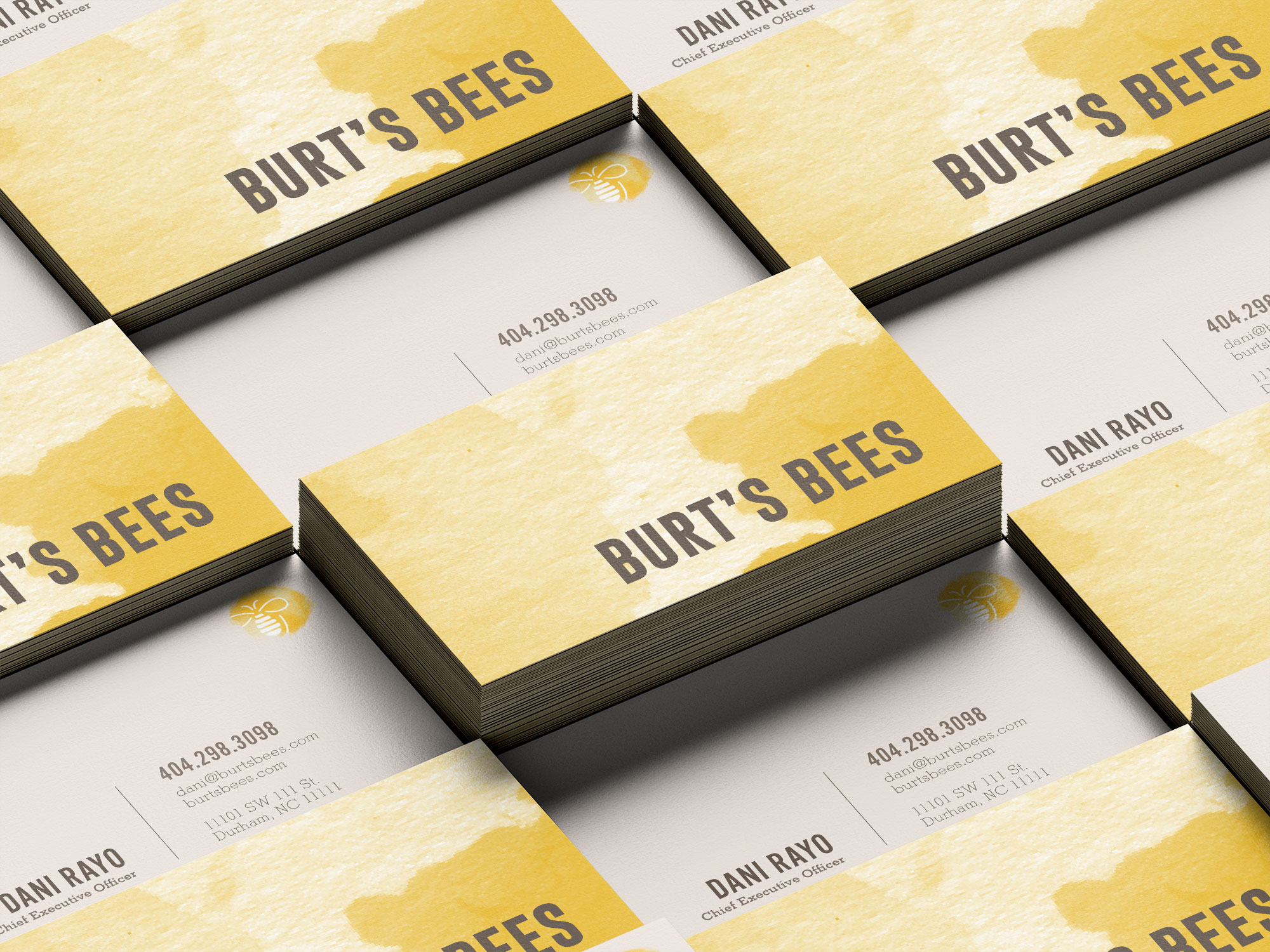 In order to gain a true and robust understanding Burt's Bees' company positioning, I created a brand audit in order to define customer perceptions and loyalties, company culture, company identity, competitors, and consistency of message and voice to determine and plan corrective strategies.